Libby Legris
Nominated by Libby Legris, Wife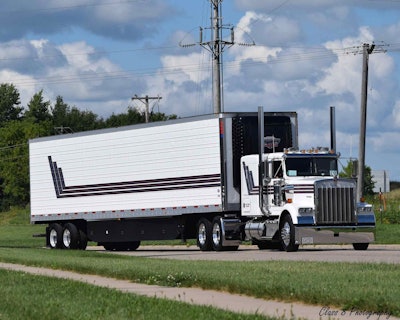 I love my trucker because he sacrifices his family time to support the needs and wants for America. He will go 48-72 hours with no sleep to make sure everything is delivered on time.
He is dedicated to the trucker life, as he has been doing it for 13 years. Even when he is home on the weekends, we either wax it, polish it, or grease it and that is what family does. That semi is his home and what pays for our needs and wants. Our life wouldn't be possible if it wasn't for him!