Jason Greenfield
Nominated by Tina Jones-Greenfield, wife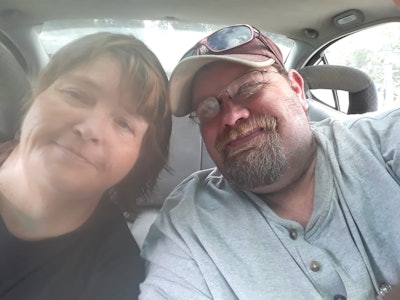 He is a hard-working man. Going back 20 years as a truck driver, he went from flatbed to box back to flatbed. He keeps the wheels rolling where I don't have to work unless it's part-time where I can take care of our two special needs sons.
He came into our lives when we needed him the most. Been through hell together and still going strong after 19 years.