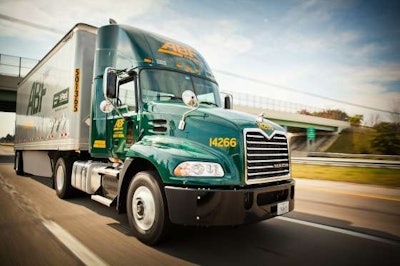 ABF Logistics, a third party logistics provider, has acquired Logistics & Distribution Services (LDS), a private logistics and distribution company, in a deal valued at $25 million.
The acquisition will expand ABF Logistics' services, specifically in deploying dedicated capacity, says ABF Logistics President Jim Ingram. LDS brings in $60 million annual revenue and offers dedicated truckload capacity across the country.
Ross Kline, LDS' founder and CEO, will lead the new ABF Logistics branches at LDS' two locations in Sparks, Nevada, and Allentown, Pennsylvania.
ABF Logistics is part of the broader ArcBest company, whose other branches include ABF Freight and Partner Premium Logistics.