Truck driver pay has increased considerably more than most other job categories, according to a new report from a national job search website.
Glassdoor.com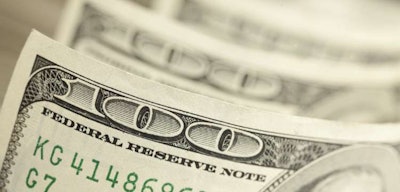 Tuesday (Nov. 1) said truck drivers' median base pay grew 7.8 percent to $53,988 in the past year. That compares to just 2.8 percent wage growth nationally, according to "The Glassdoor U.S. and Local Pay Reports" data. The median base pay for all job categories nationally is $51,404, according to the report.
The period covered by the report was October of 2015 through October of 2016.
Truck driver pay showed even greater increases depending on location. The survey showed the percentage growth and and median base pay for several major metropolitan locations, including:
Los Angeles, 9.3 percent increase to a base pay of $56,616
Chicago, 8.8 percent increase to a base pay of $55,948
New York City, 8.7 percent increase to a base pay of $58,731
San Francisco, 8.5 percent increase to a base pay of $67,634
Houston, 5.8 percent increase to a base pay of $56,354
The report said trucker pay increases and those of warehouse workers "… likely reflects booming demand for these roles thanks to rapid growth of online retailers such as Amazon, Walmart and others who rely heavily on warehouse and trucking to fuel their U.S. supply chains."