Roadrunner Transportation Systems, which is based in Cudahy, Wisconsin, today announced the formation of Roadrunner Temperature Controlled by combining two subsidiaries — M. Bruenger and R&M Transportation — into one.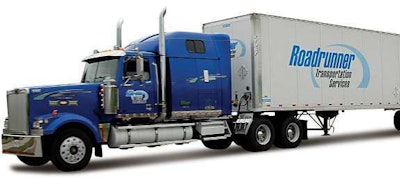 "This advancement has been in the works for quite some time," said Curt Stoelting, president and COO of Roadrunner Transportation Systems. "We are creating a temperature-controlled network that will control more than 400 tractors and manage more than 650 temperature controlled trailers. Our equipment, technology and service offerings are top-of-line and make us a strong competitor in the industry."
By combining its temperature-controlled subsidiaries, Roadrunner Transportation Systems has created a flexible, integrated refrigerated trucking network to provide customers with the best in class, on time service at competitive rates, according to a statement from the company. The new nationwide network includes about 100 company drivers and over 300 owner-operators.
"We fully expect the customer experience with Roadrunner Temperature Controlled to be a positive one and are excited to become a larger provider in temperature-controlled transportation," said Paul Schlegel, executive vice president of Roadrunner Temperature Controlled. "We've invested in technology and our people to develop a quality network, fully committed to providing best in class service to our customers."
The new company provides transportation for frozen foods, meat, seafood, produce, beverages, ice cream, pharmaceutical goods and other products requiring temperature controlled transit.