Virginia-based Wilson Trucking Corporation Monday, Feb. 20, announced it was selling "certain assets" to Central Freight Lines, which is located in Texas.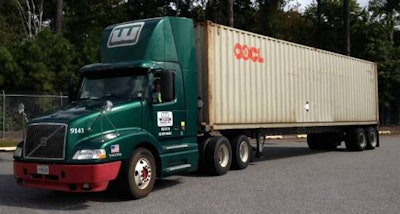 The sale was announced in a letter to customers posted to Wilson's website. The two companies' officials said:
"This is very good news for the many loyal customers of Wilson" said C.L. (Chuck) Wilson, chairman and CEO of Wilson Trucking. "Central Freight Lines has been in business for over 90 years just like Wilson Trucking and I'm confident Wilson's customers will be quite impressed with the many service offerings of Central Freight Lines."
"This is an important move for Central Freight Lines," said Don Orr, president and CEO of Central Freight Lines. "It allows us to fulfill our strategy of being the premier coast-to-coast Sunbelt LTL provider in the industry. We look forward to adding Wilson's customers to Central's list of highly satisfied customers."
The sale is expected to be complete by March 31. No other details, including cost of the transaction were provided.
Wilson provides LTL and truckload service to all or parts of 11 states in the Southeast and Washington, D.C.
Central Freight primarily serves the South from California to Tennessee and Georgia.
Both companies were founded in the 1920s.