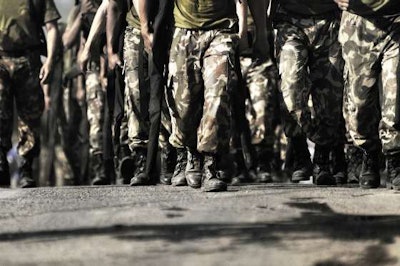 The House Transportation and Infrastructure Committee approved two bills recently approved that will make it easier for military veterans to transition into truck driving careers.
One of the bills would, if made into law, allow current service members and reservists who drive specialized vehicles in the military to use the same commercial driver's license testing exemptions that are offered to veterans.
The bill, titled the Active Duty Voluntary Acquisition of Necessary Credentials for Employment (ADVANCE) Act (H.R. 2258) was introduced by Rep. Pete Aguilar (D-Calif.). Aguilar said in a press release the ADVANCE Act has been endorsed by the American Trucking Associations and the Association of the United States Navy.
The second bill approved by the committee would build on current law enacted by the FAST Act in December 2015 by allowing more medical professionals from the Veterans Administration to give Department of Transportation physical exams.