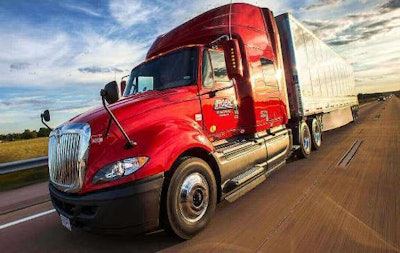 Roehl Transport is offering a $10,000 sign-on/stay bonus to experienced drivers in some of its divisions, effective Monday, Sept. 25.
The bonus will apply to drivers who have a minimum of six months solo, over-the road tractor/trailer experience. It will be offered to drivers in the company's national flatbed, van, curtainside reefer; Midwest regional flatbed, van, curtainside and reefer; Southeast regional van, Great Lakes flatbed, Tri-State flatbed, Central Region flatbed, Northeast van, and Dairyland.
The first payout of $500 occurs upon completion of the first load. Subsequent $500 payments will be for every 10,000 miles driven. After running 30,000 paid miles, drivers will receive an additional bonus payment of $500, for a total of $1,000. Thereafter, payments of $500 will continue every 10,000 miles until the driver reaches $10,000.
"We're excited to be able to offer our new, experienced drivers a great bonus that is easily attainable," said Vice President of Driver Employment Tim Norlin.
Roehl, which is headquartered in Marshfield, Wisconsin, has some 2,000 drivers.