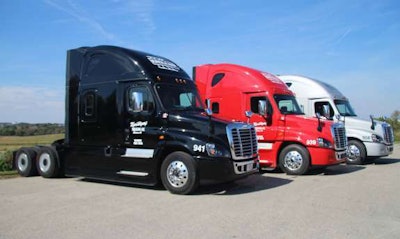 Kreilkamp Trucking, Inc. recently announced a pay increase of 5 cents per mile for their over the road drivers.
The increase brings the rate for drivers with one year of experience going to the East Coast to 55 cents per mile, according to a statement from the company. The rate for local drivers in Wisconsin and Illinois has increased by $1.50.
Kreilkamp, which has headquarters in Allenton, Wisconsin, has reinstituted its owner and lease operator program. This program allows greater flexibility to the operator while having the support of a well-established trucking company, according to a statement from Kreilkamp.