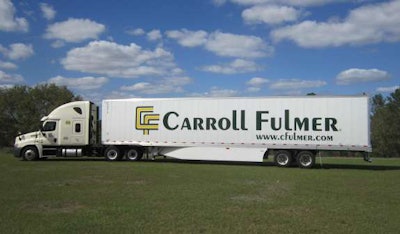 A Central Florida dry van carrier is the latest trucking company to increase driver pay.
Carroll Fulmer Trucking, located in Groveland, Florida west of Orlando, today announced it was raising pay for its company drivers. Director of Recruiting Greg Frood said regional drivers will receive a starting raise of 3 cents per mile. Over-the-road drivers will get an additional 5 cents per mile starting raise.
Carroll Fulmer has service to all 48 continental states, but most of its deliveries are in the South from Texas to the East Coast.
Frood said the company has some 400 company trucks and works with about 100 owner-operators.