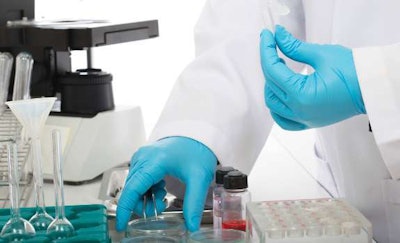 A coalition of some of the country's largest trucking companies is pressing Congress to require applicants for truck driving jobs to be screened for drug use by using hair sample test, rather than the current urine test requirement.
The Trucking Alliance says hair sample tests are more reliable in determining whether a driver applicant has used illegal drugs recently. The alliance says more stringent requirements are needed in light of the increasing use of addictive opioids. Opioid use cannot be detected in a urine test only after a few hours, the alliance says, whereas hair screening can detect opioid use from the prior 90 days.
Lane Kidd, managing director of the alliance, says Congress plans to unveil legislation in January 2019 to require hair sample testing for truck drivers.
Kidd says that, since 2006, J.B. Hunt, an alliance member, has turned away more than 5,000 driver applicants who failed a hair sample test after passing a urine sample test. These drivers likely found jobs at other trucking companies, Kidd says, since most companies only use urine analysis tests.
"Multiply this company's experience by the hundreds of thousands of truck driver applicants each year across the United States, and we have a major problem," said Kidd.