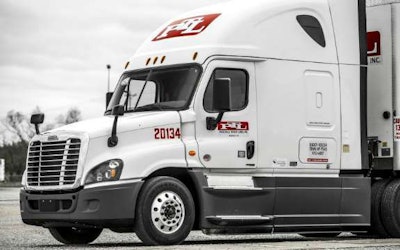 A Kentucky-based carrier is the latest company to raise pay for its drivers.
Paschall Truck Lines, Inc., today announced a pay raise for its drivers. The increase allows drivers to earn up to 45 cents per mile in base pay with the potential to maximize earnings through safety and service bonuses.
"As an employee-owned company, PTL has the unique ability to really understand what our drivers need when it comes to pay," said Paul Rasmussen, vice president of capacity development. "Our new company driver pay program puts more money in our drivers' pockets and rewards those professionals who work hard to drive safely and efficiently. We are committed to seeing that our professional drivers have the opportunity to earn industry-leading compensation."
The company has also implemented automatic earned pay raises for its OTR drivers. For every 60,000 miles, PTL drivers get automatic pay increases.
To work for PTL, drivers must be at least 22 years old and have a valid CDL-A.
Originally a family-owned business founded in 1937, Paschall Truck Lines, Inc., has annual revenues now in excess of $250 million and terminals in cities across the South and Midwest. In 2013, the company became employee-owned.