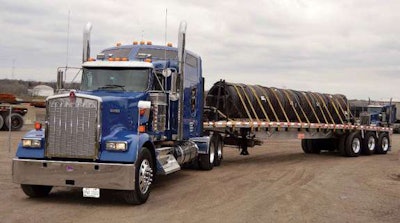 Beemac Trucking, a full-service transportation provider based in Ambridge, Pennsylvania, was recently named one best places to work in the Pittsburgh area.
The Pittsburgh Post-Gazette recognizes 90 companies and organizations with its Greater Pittsburgh Area 2018 Top Workplaces award. The recognition is based on surveys about the workplace completed by their employees.
Employers are rated on several factors including general job satisfaction, flexibility, perks, and benefits including healthcare, insurance, and paid holidays. They also account for aspects of leadership, career development, communication, and engagement.
"This is an honor we are particularly proud of," said Loren Dworakowski, president of Beemac Trucking & Logistics. "Our team is our success, and the fact that this award comes directly from our team is especially meaningful to us."
The company was also honored recently by the Pittsburgh Business Times, which named it seventh on its 2018 Fast 50 List.
Beemac Trucking provides asset-based trucking, logistics, port, warehousing, and specialized services to customers throughout North America. It operates over 400 trucks and has 28 terminals nationwide.