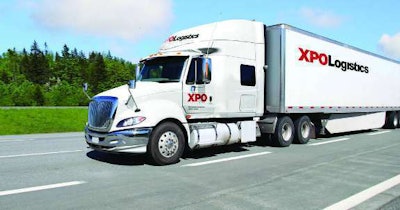 XPO Logistics now has two free national driver training programs to give military veterans and reserve forces members an accelerated start to their trucking careers.
Service members who trained as drivers in the military but have limited experience behind the wheel will be able to participate in a four-week driver training program. XPO has also created a second program for military service members whose time in the military didn't involve work in transportation to help them acquire CDLs for free.
Students participating in the accelerated training program for veterans and reservists who come to drive for XPO pay no tuition or fees.