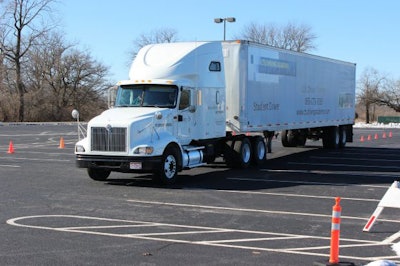 Ivy Tech Community College is now offering CDL training at its Terre Haute, Indiana location to address workforce demand in the area.
The program was kickstarted by a $10,000 donation from the Vermillion County Economic Development Council. The funding will be used to provide partial or full tuition coverage to Vermillion County residents looking to get their Class A CDL.
"You can almost be guaranteed a job once you get your license because they're clambering for drivers all over the area," said Rod Dowell, Ivy Tech workforce alignment consultant.
New classes are offered monthly and are provided by a partnership with the Center for Transportation Safety. The program cost is $4,950 per person. Students must be 18 or older and have a valid driver's license to apply.