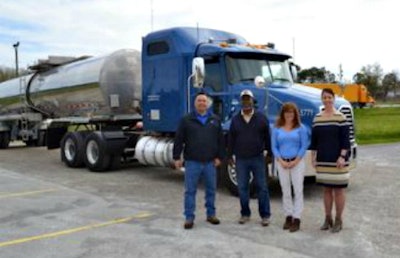 Superior Carriers donated a tank truck to South Louisiana Community College's CDL training program recently. The Oak Brook, Illinois company decided to donate the tanker after hiring several graduates from the college's program.
"We need qualified drivers and know that they need to be trained on equipment used in the industry. We want to support this program which is helping us meet our workforce needs," said Tammie Poe, a terminal manager with Superior Carriers, in a news release.
The college's CDL program runs 245 hours and classes are offered at its Crowley, New Iberia, and Morgan City campuses. Students at all three campuses will be able to get experience with the tanker, says Charlotte LeLeux, who leads the college's driver training program.
"Having a variety of vehicles to practice your driving skills is what sets our program apart. SLCC's truck driving program offers students the opportunity to get real-world experience by driving dry vans, flatbeds, drop deck, and tank trailers. This gives them the skills they need for job placement," said LeLeux.