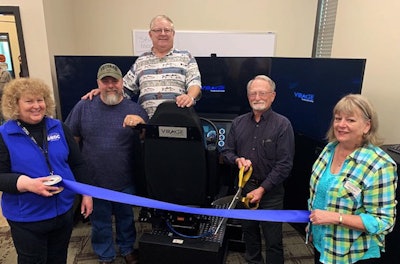 Tillamook Bay Community College has added a truck driving simulator to its CDL training program, which debuted in January.
The Tillamook County Pioneer reports 13 students have graduated from the program since its inception. The simulator will be used in the college's existing CDL program and will eventually be available for rent to organizations in the county, traveling on a mobile unit.
The college's CDL program features one week of classroom training and three weeks of behind the wheel training. The cost of the program is $5,000.