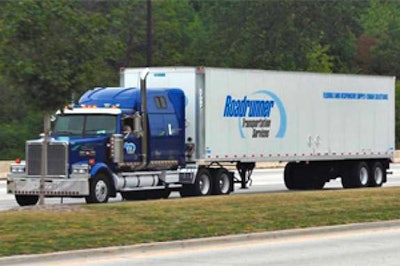 Roadrunner Transportation Systems, Inc. Monday, Sept. 30 announced it will "downsize its unprofitable dry van business, which is part of the company's truckload segment," according to a statement issued by the Downers Grove, Illinois company that employs more than 3,600 drivers. The company said it will cut 450 jobs — about 10% of its workforce — and close five terminals.
The company said employees subject to the job cuts will receive either severance or a 60-day notice. Roadrunner'sstatement also said the company expects to incur one-time pretax operations restructuring costs of between $12 million and $16 million, excluding the gain or loss on the sale of equipment and the write-down of assets.
"We believe downsizing the dry van business will improve operating margins and cash flow, reduce lease obligations and debt, improve internal controls and allow greater focus on the significant value-creation opportunities within our other businesses," said Curt Stoelting, the company's chief executive officer.