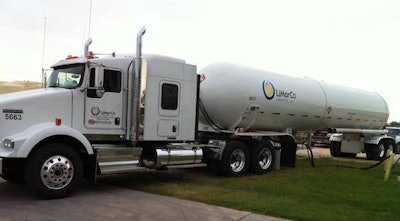 Grammer Industries, an Indiana-based hazmat hauler and logistics firm, has acquired Houston-based LiMarCo Logistics.
LiMarCo is a regional liquefied petroleum gas/natural gas liquids hauler with a terminal in Corpus Christi. It runs in Louisiana, Oklahoma, the upper Texas gulf coast and west Texas regions.
Grammer Industries will acquire 26 tractors, 41 trailers and 15 independent contractors as part of the deal, as well as the Corpus Christi facility. LiMarCo's Houston facility was not included as part of the transaction. LiMarCo's fleet, operations, and customer roster will be absorbed into Grammer's NGL division.
"We are excited about the transaction with Grammer and believe the combined business will be uniquely positioned to serve its customers, employees, and independent contractors," said LiMarCo co-owner Kirby Black.
The transaction closed Dec. 6. Its terms were not disclosed.