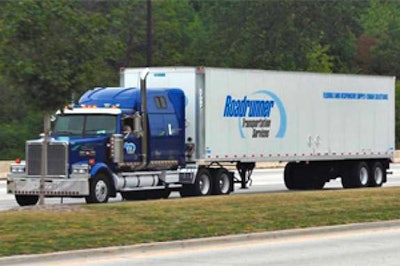 Roadrunner Transportation Systems, Inc. has sold its flatbed business unit for $30 million in cash, the company announced Monday, Dec. 9.
Roadrunner's flatbed division operates as D&E Transport, headquartered in Clearwater, Minnesota. The business saw over $50 million in revenue for the trailing 12 months ended Sept. 30. It was part of Roadrunner's truckload segment.
The sale was completed Dec. 6. Roadrunner is not disclosing the buyer. Roadrunner put the proceeds from the sale toward repaying finance leases and debt and pay transaction costs. The remaining amount was made available for general corporate purposes.
"The divestiture of the flatbed business unit is another step forward in our strategy to simplify our portfolio by focusing on our value-added logistics and asset-light LTL segments," said Curt Stoelting, CEO of Roadrunner.
Roadrunner downsized its dry van business in September, cutting 450 jobs and closing five terminals.