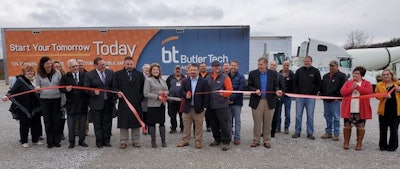 Three educational institutions in Ohio have partnered to offer CDL training in Batavia.
Butler Tech of Butler County, Grant Career Center of Clermont County, and Southern Hills Career and Technical Center of Brown County have brought CDL training to Batavia to address local workforce needs. Both the Grant Career Center and Southern Hills Career and Technical Center are smaller institutions, and their leadership felt that pooling resources made more sense than competing, combined with help from Butler Tech.
The program launched in mid-2019 and celebrated its grand opening with a ribbon-cutting ceremony Dec. 10.
Classes are held at a new facility centrally located in Batavia at The Olympic Fields. Classes run for five weeks and the cost is $5,000. The course is 200 hours.
All three counties are located near Cincinnati.
Search thousands of trucking jobs to find the job you want.
Find Your Next Job Today