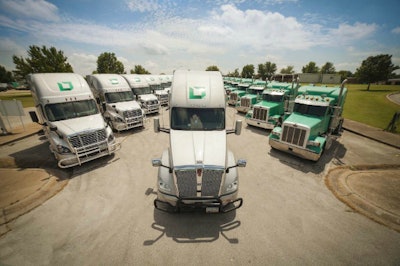 One member of the U.S. trucking industry is stepping up to pay truckers extra as they keep driving through the deepending COVID-19 coronavirus outbreak.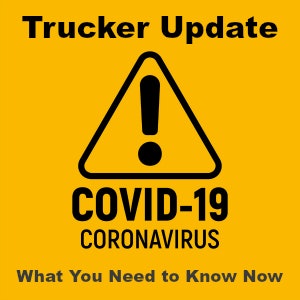 The Roadmaster Group, which is headquartered in Phoenix, announced today it's paying its company drivers and owner-operators what it's calling "special temporary COVID-19 relief appreciation pay."
According to information from the company:
most company OTR/regional/team/solo drivers will receive a 5 cents per mile boost
drivers on standard local pay plans will receive an additional $20 per day
owner-operators will receive an additional 2% on standard contract revenue share
In a video shared with employees and others, Roadmaster Group CEO John Wilbur called the added pay "a small way to say thank you for all you do." He said drivers will receive the additional pay for the month of April, but added it "may be extended a month or two" depending on how COVID-19 conditions change.
"We want to get some extra money in your hands at this time," he said.
Wilbur also praised Roadmaster Group's and other drivers, calling them true first responders for their willingness to drive into hot spots like New York and New Jersey "to serve the country." He added that while some aspects of the country are expected to be changed by the COVID-19, what won't change is its reliance on trucks to move the goods it needs.
The Roadmaster Group includes Tri-State, Roadmaster Specialized and AATCO, and delivers specialized high-security cargo. It's part of the Daseke Group.
More about the Roadmaster Group:
What lanes they run: all 49 states (frequent Alaska runs weekly), mostly irregular lanes with some dedicated W11
What sort of freight they carry: Arms, Ammunition, & Explosives, specialized high value freight, sensitive freight, haz-waste. History Channel in a documentary years ago referred to us as the "ghost fleet".
What kind of equipment they have: dry van, container, flatbed/conestogas
How many drivers, how many trucks and trailers does the company have? 400 company drivers, 325 owner-operator drivers, 450 trucks, 1,800 trailers
General range of pay for drivers and student drivers: Benefits, home time, etc.: Not a training company except for rare exception for veterans or spouse/family member. We have 209 drivers that have been with us a full year or longer – so about 58% of our fleet. Here is a summary of drivers with us longer than 12 months

#1 = 101,287.36
2 Drivers over $100k
Top 50 average – $88,599
Top 100 average – $83,089
Top 150 average – $78,853
Top 200 average – $74,584
Average first year income is $70,000sh
100% company paid health insurance available
Weekly matching 401k up to 4%
Paid vacations up to 4 weeks/year
Search thousands of trucking jobs to find the job you want.
Find Your Next Job Today