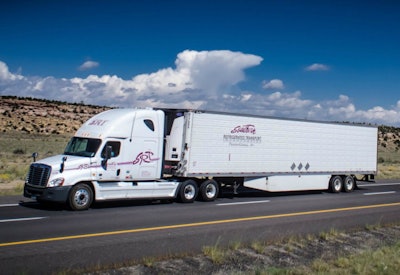 Chattanooga-based Covenant Transport Group Monday, April 20, announced it is closing the Southern Refrigerated Transport terminal in Texarkana, Arkansas as of May 1 and laying off some 150 office workers. Operations will be relocated to one of three sites in Tennessee.
In a statement from Chairman and Chief Executive Officer David R. Parker, the company said the Texarkana terminal primarily served as the operating center for solo-driven Southern Refrigerated Transport. Covenant will continue to provide solo-driven refrigerated service.
"This action, while regrettable and extremely painful to many in our enterprise and especially to those directly impacted, is necessary to focus our staffing and capital towards our targeted business units and to lower overhead costs," said Parker's statement.
SRT drivers will relocate to Chattanooga, Nashville, or Greeneville, Tennessee, locations.
Covenant has owned SRT since 1989. The Federal Motor Carrier Safety Administration's SAFER database shows SRT has some 846 power units and 740 drivers.