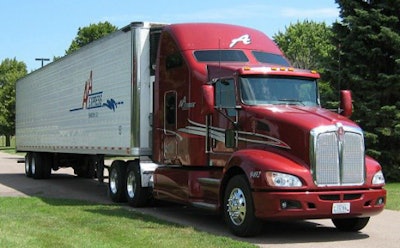 It's often said that the more things change, the more they stay the same.
Such is the case with A & A Express, the Brandon, South Dakota refrigerated carrier. The 400-driver company recently changed hands, but management reassures drivers and others that it's business as usual.
Tracing its roots to Vince Anderson's Minnesota family business, A & A Express had been part of Roadrunner Transportation Systems since 2012. It was sold to Laurel Oaks Capital in August as Roadrunner continued refining its operating strategy to focus on less-than-truckload.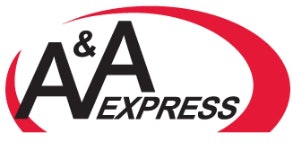 A & A Express, like every other trucking company in North America, had to roll with some significant punches in the first half of 2020 as the COVID-19 coronavirus spread. While orientation was moved to the conference room of a hotel and driver access at terminals was restricted, work did not slow down.
Pre-COVID company buildings were open to the drivers to speak face to face with dispatch, and the company says it would like to get back to that once work life returns to normal.
A & A Express says its strong customer base means less brokered freight and stable pay for the rest of this year and on into 2021. Those customers include bluechip companies like Schwan's, Tyson, PFG, ConAgra, NFM, Camino Real Foods, and Ruiz Foods, And they keep A & A Express' regional and OTR drivers busy running lanes from the Midwest to the West Coast and also to the Southeast.
The company relies on a mix of company drivers, owner-operators, and lease operators. A & A's company drivers make up to $70,000 a year and owner-operators can earn up to 74% revenue percentage pay, and the company says drivers that can run can average $4,500-plus per week gross. Benefits include safety and production bonuses and generous hometime.
The company says it's operating model is designed to provide a variety of different loads and routes to fit any lifestyle, and it has multiple drivers that have been with the company for over 20+ years.
And, A & A Express is looking for good drivers these days. The company says it seeks drivers who take pride in their work to help service customer's needs.
According to the A & A website:
In 1945, Vince Anderson felt the need to introduce a new philosophy into Minnesota's livestock hauling business. Through hard work, honest work, and utmost attention to every detail, this philosophy gained the trust of cattlemen throughout the region.
Vince's small family business began to grow. In the late 1970s, Vince Anderson Trucking, Inc. diversified as the demand for the work ethic he introduces into the livestock hauling expanded into the refrigeration arena. Through careful planning and input from customers, a new family business, A & A Express, Inc. was born.
Search thousands of trucking jobs to find the job you want.
Find Your Next Job Today