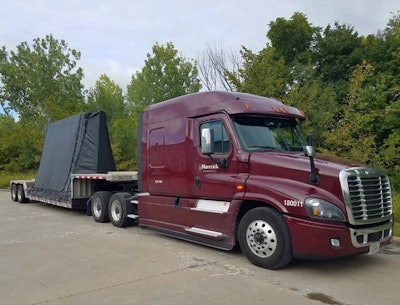 North Little Rock, Arkansas-based Maverick Transportation today announced new $3,000 and $5,000 sign-on bonuses for experienced glass and flatbed hires and an increase to its internal driver referral bonus program.
Through Dec. 31 drivers with six or more months of recent verifiable flatbed and/or glass OTR experience can earn a sign-on bonus of $3,000 (flatbed) or $5,000 (glass).
Maverick also increased its internal driver referral bonus program. Employees are paid a bonus for referred drivers ranging from $1,000 to $5,000 through the end of the year.
Founded in 1980 and operating over 1,600 units, Maverick provides OTR and dedicated service to the flatbed, glass and specialized markets throughout North America.
To learn more about Maverick Transportation visit www.maverickusa.com.
Search thousands of trucking jobs to find the job you want.
Find Your Next Job Today