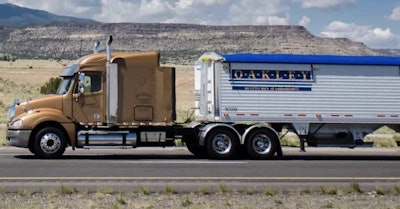 After the hard-driving rock music fades, a clear, strong, very Southern voice says, "The purpose of this podcast is to communicate with Oakley owner/operators and their families by giving them up to date information concerning Oakley Trucking and the trucking industry from business advice to updates on safety to success stories. Also to give an insight to outside truck drivers that might be interested in joining the Oakley family."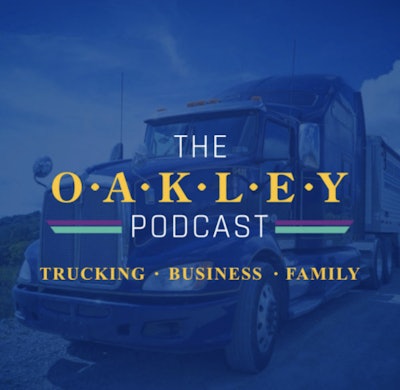 That voice belongs to Jeremy Kellett, director of recruiting for Oakley Trucking and host of the weekly audio program created for the 865 drivers of the North Little Rock, Arkansas trucking arm of the broader and diversified Bruce Oakley Inc. Kellettt began hosting The Oakley Podcast in early March. Since then he has recorded 29 weekly episodes, and plans to continue chatting with guests to inform and entertain the drivers for the dry bulk specialist company that has operated in 48 U.S. states and throughout Canada since 1968.
Weekly episodes have covered:
The company's expansion and new facilities with

Tommy Mitchell, office and accounting manager

The

CARES Act and its tax implications with Todd Amen

,

founder, President and CEO of American Truck Business Services

Changing from being a company driver to an owner/operator with driver Daryl Hobbs

What the Dispatch Department does with

Jason Webb and Scotty Crisco

Safety tips with Roger Carson, head of safety at Oakley Trucking

Features of MAC trailers with Mike Conny and David Edwards from MAC

A conversation with an old pal of Kellett's, Al Robertson, the oldest son of reality TV's

Duck Dynasty
Not surprisingly, Kellett's also spent several episodes talking about what has occupied most of us these days, including the trucking industry: the COVID-19 coronavirus.
He said the podcast began as he searched for yet another way to create awareness of the company.
"We're always looking for that next advertising tool," said Kellett. "We just started hearing podcasts, the words, and we started researching them a little bit and we were like, we need to do this."
Doing more research, Kellett said they decided to do it, but needed some help. He said they were confident they could create the content, but needed help on the technical side; the recording, the editing, the distribution. They hooked up with Heard, and "they have been fantastic" getting the technical side of things sorted out so Kellett and others could concentrate on the message.
And, it's the messaging that matters.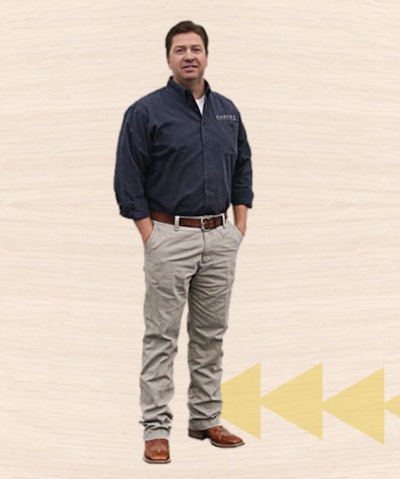 "Our sole purpose for the podcast in the beginning and still is, is to target our owner-operators and their families," said Kellett. "And to talk about what's going on at Oakley, because, you know, we've had conversations over the years with our truck drivers and they just don't always know what's going on in the company. And I can see that. And they're always curious: 'I wonder what's going on next in the company.'"
And, at times, the rumor mill can be pretty active, like at any trucking company. "But that's just that's human nature." For drivers who may be alone on the road and not in touch with the home office all the time, they can be left to their own devices and end up over-analyzing any question they might have.
Oakley's podcast is meant to be a familiar voice to explain what's going on while drivers are on the road.
"So, one of the things we thought was (they) could listen to this anytime they want to driving down the road," said Kellett. "I thought let's give them something to listen to about what we're doing here to promote customer service, promote safety. Just better communication, a tool that we can use to talk to our owner/operators."
Kellett says it seems to be working.
"We feel like it's opened up that little connection," he said. "The family or the driver can know more about the company and what's going on there. It's just closed that gap to where we're giving them good information on what's going on here.
"One thing we said we're not going to do is we're not doing the news. We're not doing the stuff that they can hear everywhere else."
With this approach, Kellett said he's also finding the podcast has become a better recruiting tool than originally imagined. However, that's not the sole purpose of the Oakley podcast.
Looking ahead, it's a pretty safe bet Kellett will have positive progress reports to share with Oakley's drivers. He said Oakley, like other trucking companies, had to make adjustments when the spread of COVID-19 got serious earlier this year. But, things have improved and he expects more to come.
"I'm excited about (next year) because I think it's going to be a good year," said Kellett. "Regardless of the election, you know we'll manage as a country to keep rolling right along and we're going to be good. It's going to be a good year for Oakley Trucking. It's already on the uptick here. And I think things are going to be great next year. So I'm hopeful about it; looking forward to it."
To be sure, as things unfold for the company, Kellett will share the details with drivers on The Oakley Podcast, which is available on iTunes, Apple Podcasts, Stitcher, Google Podcasts, and Spotify.