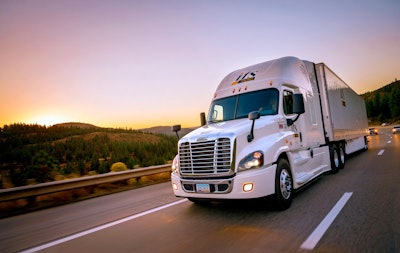 Listen to Patrick McFarland and Tim Aboussleman talk about the business approach of ITS Logistics, a 3PL company based in Reno, Nevada and you quickly learn this isn't your typical trucking company. And, you also understand why they are willing to pay and treat divers differently.
McFarland is the director of Marketing at ITS, an almost 22-year-old company running about 250 trucks. He said the company is focused, for the most part, on serving what most people would consider demanding, high-end, readily-recognizable customers like Starbucks, Amazon, Mercedes Benz, and Tesla.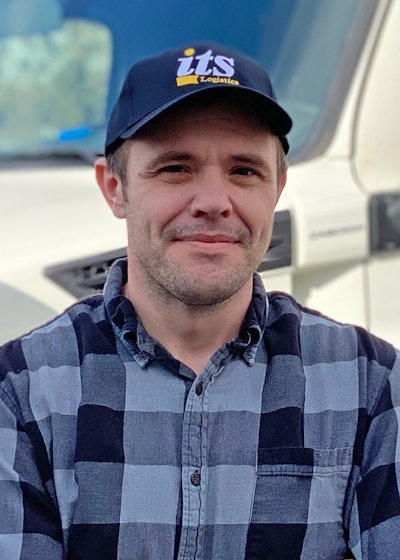 Aboussleman is ITS' senior director for operations for the fleet division and said because of the level of service it provides, it needs to hire the best drivers it can find. And, ITS is willing to pay for those drivers and provide them with the kinds of benefits to keep them happy, productive, and sticking with the company.
"This may sound corny," said Aboussleman. "But, Patrick and I have talked about this a lot, and what really makes us different is our dedication. We find ourselves to be dedicated to the customer, and through that, we're dedicated to our drivers by providing dedicated lanes and just dedicated relationships the whole time. That's who we are in one word: dedicated."
And, the two also understand that is not something that comes without paying for it.
"Our goal is not to be the cheapest provider," said McFarland. "It's to be the best. We understand what we do is a niche market, but we've done pretty well in that space."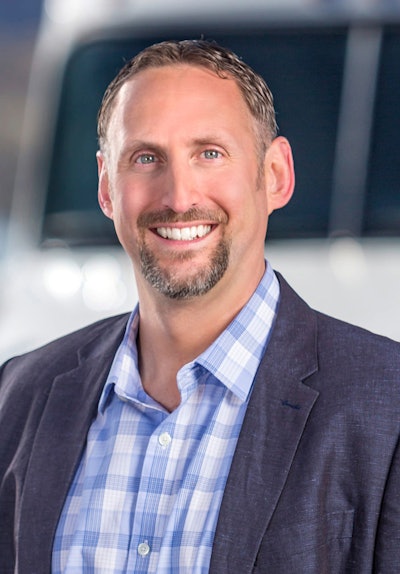 That's why McFarland and Aboussleman recently created a new pay plan for the drivers at ITS. At the heart of the new compensation plan is the ideal of keeping and attracting safe, experienced drivers. And, the flexibility to accommodate individual drivers' needs.
The new pay program delivered a significant increase. ITS earlier this year hiked its base pay from between 43 and 45 cents per mile all the way up to starting at 55 CPM. It also included an even higher CPM for the kind of driver ITS seeks: ones with a clean driving record and solid, verifiable experience.
"So, you've got 10 years experience, you'll come in at 60 cents per mile," said McFarland. "If you've got 20 years of experience, you're going to come in right at 65 cents."
Team drivers can make from 68 to 74 CPM.
And, McFarland said the company did away with the bonus program, rolling it into the base pay. For some drivers, that alone amounted to a 10% increase in pay, with many getting more than a 20% increase overall.
ITS also figures its existing drivers also might be the best source for new ones. McFarland said the company pays drivers $2,500 for successful driver referrals. He said the company counts on its drivers to be part of the recruiting process because "we know that our drivers share the same commitment to our customers that we do."
But, there's more to how ITS treats and pays its drivers than the CPM and a referral bonus like many in the industry.
"We identified that some drivers just want to work," said Aboussleman. "They don't want to work five days and go home. Right? They want to make as much money as they can while they're out and go from there.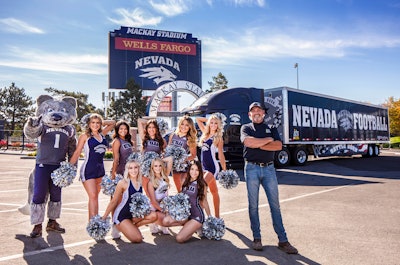 "So we actually incentivized it. We said, "Hey, look, if you want to work a six-day (week) and, and it works out for us that you're able to cover an additional load, then we're going to pay you an extra five cents per mile for every mile driven that week, plain and simple.'"
And, ITS gives those drivers the flexibility to drive that way every week or just once in a while if they wish. That makes it good for the driver and for ITS, said Aboussleman.
"From a company standpoint, it's definitely a capacity play in the sense that I only have a certain amount of drivers, but I have these extra loads. How do I incentivize someone else to work an additional day? And, we determined if we can get these loads covered, especially during the driver shortage, this is one way to do it."
However, ITS also knows many of its drivers want the same kind of control over their personal lives and home time as they do their paychecks.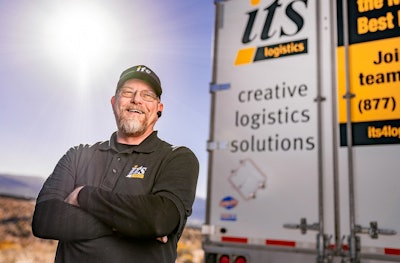 "Since we do have a pretty good customer list with a lot of good, dedicated freight, we have a lot of good opportunities," said McFarland. "If (a driver wants) daily home time, we have those opportunities available. If they want to get out on the road and get miles and get paid a lot of money and make a lot of money, we have that too."
And, ITS delivers on benefits as well.
McFarland said when it comes to benefits, "we have everything. We have good home time, and new trucks and technology, good support by the Ops Teams, 70 hours PTO, national health care coverage, dental, vision, and we even have company-matched 401k, rider and pet policies. We do everything we can to give a driver a good job where they're just going to be happy, because (theirs) is a tough job. So (we do) everything we can possibly do to make them happy doing their job and give them the options to really make it a custom fit for their lifestyles and still have a good life, whatever that means for them. We're going to break down all the barriers and, and hopefully, have a long-term relationship with them."
And, that's more than just talk.
On Jan. 28, Noel Frenzel retired from ITS. He had 35 years as a driver, the last 20 of which were with ITS. In fact, Frenzel was the first driver hired by the company.
"Not only was Noel our first driver," said ITS CEO Scott Pruneau. "He is the epitome of what every ITS employee should strive to be — hard-working, principled, excellent at what he did, and a true ambassador of our culture and values."
ITS holds a CDL driver job fair from 7 a.m. to 5 p.m. April 1-2 and 7 a.m. to 2 p.m. April 3 at its headquarters at 555 Vista Boulevard in Sparks, Nevada.