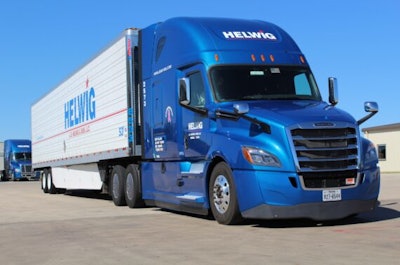 A major temperature-controlled carrier based in Texas today announced it was raising pay for its drivers.
J.S. Helwig & Son today announced a pay increase of 4 cents per mile across the board, raising the starting pay to 55 CPM.
Additionally, drivers will receive a raise at six months and then annually for the opportunity to earn up to 62 CPM according to a statement from the company. Over the previous year, Helwig has increased pay by an average of 10 CPM. Additionally, the company has added a repower bonus and shortened the amount of time for drivers to reach seniority-based pay increases.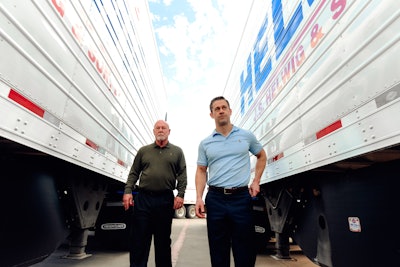 "As a former driver myself, I have always been an advocate for drivers and their wages. I know it is a very difficult and stressful job. Every hardworking driver deserves every penny they earn," said company founder and CEO James Helwig. "We sincerely want Helwig to be a driver's home, a place they are happy to work and a place they can earn a great income while saving for retirement."
The pay enhancements just announced add to a competitive benefits package and other driver amenities including twice-weekly pay, paid vacation, modern equipment, no-touch freight, and a comfortable terminal with state-of-the-art climate-controlled kennel and facilities for pets. The company is planning additional driver benefits to be announced by the end of the year.
"Despite the challenges facing our industry, we remain committed to our customers and that starts with investing in our drivers," said Helwig.
Founded in 1984, J.S. Helwig & Son, LLC is headquartered in Terrell, Texas and is one of North America's leading temperature-controlled carriers. The company operates a fleet of over 350 tractors and 600 refrigerated trailers. To learn more about J.S. Helwig & Son, LLC visit www.jshelwig.com.