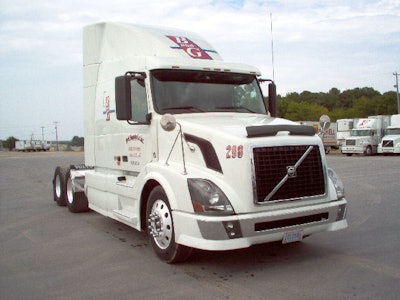 Albertville, Alabama-based B&G Supply Co. earlier this week said it is implementing the largest comprehensive pay and compensation increase in its history.
The carrier said every over-the-road and regional company driver will receive a cents-per-mile-bump beginning March 1. After announcing a substantial increase in 2021, the company is raising pay once again and will now be compensating drivers 50 cents per mile paid weekly with a quarterly bonus program giving them the potential to earn 55 cents per mile and four extra paychecks a year.
"B&G drivers have been nothing short of remarkable over the last few years through some challenging times in the transportation industry," B&G Operations Manager Jimmy Floyd said. "They've stepped up to the plate every time they've been asked to help keep stores stocked and food on the shelves across the country."
Search thousands of trucking jobs to find the job you want.
Find Your Next Job Today