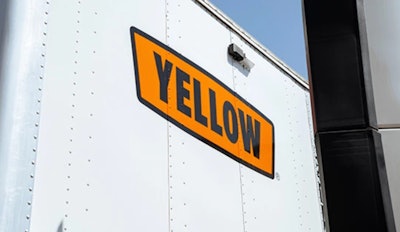 One company's newest truck driver training facility got a high-profile opening Tuesday.
Secretary of Labor Marty Walsh and Pennsylvania Gov. Tom Wolf, were joined by leaders of the International Brotherhood of Teamsters and Yellow Corp., and union members to announce the expansion of the trucking company's 17th Commercial Driver's License Driving Academy in Carlisle, Pennsylvania.
The new training school will open next week, and is Yellow Corp.'s first training school in the state. The program is tuition-free and students are paid to earn while they learn.
The Labor Department said the expansion comes in response to the Biden-Harris administration's 90-Day Trucking Apprenticeship Challenge to get more well-trained drivers behind the wheel and into what the department called "good-paying jobs" through registered apprenticeships.
"The success of Yellow's CDL Academy in producing some of the safest drivers on the road reflects the great power and promise of apprenticeship to be a proven workforce tool in the trucking industry," said Walsh. "The 90-Day Trucking Apprenticeship Challenge has shown that joint labor-management programs and public-private partnerships are critical and that we succeed when we work together."
Walsh met with Wolf, Teamsters' Vice Presidents Sean M. O'Brien and John F. Murphy, Yellow Corp. CEO Darren Hawkins and President Darrel Harris, and Teamsters Local 776 truck drivers and dockworkers at Yellow Corp.'s facility.
"We're pleased that our 17th driving academy will soon open, giving men and women the opportunity to train for a commercial driver's license and begin a new career in trucking. Truckers are American heroes, responsible for delivering essential goods to businesses and homes coast to coast," said Yellow Corp.'s Hawkins. "We're delighted that Secretary Walsh and Governor Wolf are committed to furthering apprenticeship programs, which help companies like ours train the next generation of professional drivers."
​"Apprenticeship programs prepare workers for success by equipping them with the skills to compete for good jobs that offer family-sustaining wages," Wolf said. "The investments we're making in apprenticeships and other forms of hands-on and on-the-job training are already helping us get more Pennsylvanians into careers where they can succeed. This is more important than ever as Pennsylvania's economy continues to rebound following the COVID-19 pandemic."
Search thousands of trucking jobs to find the job you want.
Find Your Next Job Today