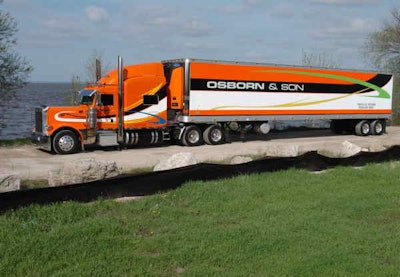 Fond Du Lac, Wisconsin-based Osborn & Son Trucking recently announced an increase in pay-per-mile from 58 cents to 65 cents -- a 12% increase -- for drivers who travel to the East Coast.
Osborn is also making substantial changes to their benefits package, relieving much of the healthcare premium burden for drivers. As a result of the pay increase, the average annual pay for a full-time Osborn driver is now up to $100,000 per year. Along with the increase in pay per mile Osborn is paying teams at 85 cents per mile.
The company is hiring regional truck drivers to move beverages between the Midwest region and the East Coast. Osborn & Son Trucking operates satellite consolidation warehouse hubs in Edison, New Jersey, and Bolingbrook, Illinois. All drivers operating on this route are eligible for the pay per mile rate increase, resulting in an average annual pay increase of $9,000 for full-time drivers.
Search thousands of trucking jobs to find the job you want.
Find Your Next Job Today