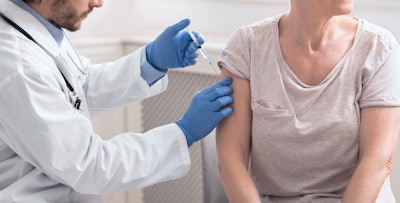 Truckers running Interstate 80 through Iowa will have an opportunity to get vaccinated against the COVID-19 coronavirus.
Iowa 80 Truckstop partners with Hy-Vee Pharmacy to offer five COVID-19 vaccine clinics starting Monday, May 10.
The clinics are open to anyone ages 18 and older and will be conducted in the third floor of the truck stop's main building. Both Pfizer and the Johnson & Johnson single-shot vaccines will be offered.
Clinic dates are time are:
RELATED: Poll finds most truckers will not get COVID vaccination
To make an appointment, visit https://iowa80truckstop.com/vaccine/ . Walk-ins also are welcome, which will make it convenient for truck drivers to be vaccinated.
For more information about appointments or the vaccines, call Hy-Vee Pharmacy at 563-359-3120.