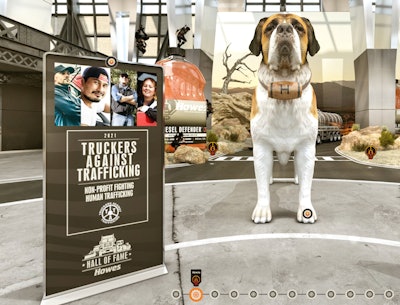 A national organization raising awareness of human trafficking has been honored for its efforts by the makers of well-known additives.
Howes recently added Truckers Against Trafficking to it's online Hall of Fame. The organization joins inaugural Hall of Famers Ellie Voie, president and founder of Women in Trucking; country rock star Tony Justice and the World's Largest Truck Stop, Iowa-80.
According to its website, Truckers Against Trafficking is a non-profit organization "that exists to educate, equip, empower and mobilize members of the trucking, bus, and energy industries to combat human trafficking." The organization trains truckers and others in how to recognize and report instances of human trafficking when they see it.
The Howes Hall of Fame was launched in 2020 as part of the Howes family's celebration of 100 years in business.
In addition to the announcement of TAT's induction, Howes unveiled its redesigned Hall of Fame Sept. 15. The new interactive site lets visitors explore the Hall, learn more about the inductees, and learn more about Howes and its products.
The Howes Hall of Fame serves as a platform for the company to acknowledge all the work of the trucking and agricultural industries.