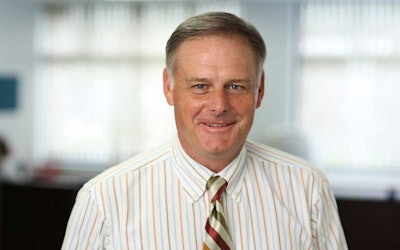 Crete Carriers
Two leading officers in a major Midwest trucking company were recently honored for their good works and service to their community.
Tonn and Holly Ostergard were named Most Honored Citizens for 2021 at the Aksarben Ball, which honors the contributions of Nebraska residents and also raises money for scholarships.
Tonn Ostergard is CEO and chairman of the Crete Carrier Corporation, and his wife Holly is a vice president of the company.
The ball has been held since 1895, and was held Saturday, Oct. 23, at the CMI Health Center in Omaha. More than 2,000 people attended the formal event.
RELATED NEWS: Crete Carrier and Shaffer Trucking raise driver pay
Tonn graduated from the University of Nebraska and Harvard Business School. After a career in public accounting, Tonn joined Crete Carrier as the CFO in 1986. He was promoted to CEO in 1992. Holly also is a University of Nebraska graduate.
Their two children also work for Crete, which has more than 5,100 drivers.