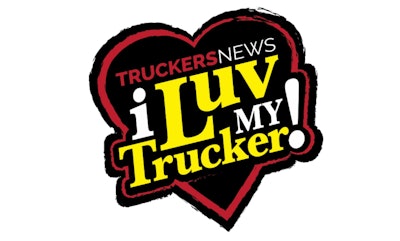 A few weeks ago we opened the doors to our annual 'i Luv My Trucker' reader participation event.
And, we were flooded with submissions from a lot of folks telling us why the truck driver in their life is worthy of their affection.
As promised, we selected five submissions that rose to the top of a luv-filled field. We're buying lunch for each of those truckers mentioned by their luved ones. We're sending each driver a $25 Subway gift card, and hope they enjoy a meal on us when they stop while on the road.
Here are the five winners and what was said about them: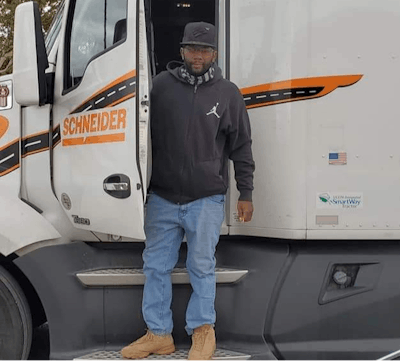 G. Davenport said this about her fiance Alford Taylor, a company driver for Schneider: "Alford works tirelessly every week driving across the western 11 to provide for his family. He sacrifices time away from his family just to make sure that someone else's family has food on the table. He is so hardworking and dedicated to a profession that he once upon a time only dreamed of achieving. Not without challenges, he handles every obstacle with grace. He prides himself on putting the needs of others first and lending a helping hand whenever and however he can. Whether it's helping out a new driver, putting in extra time just to ensure a delivery is made on time, or giving to the homeless; Alford's efforts and selflessness ought to be commended."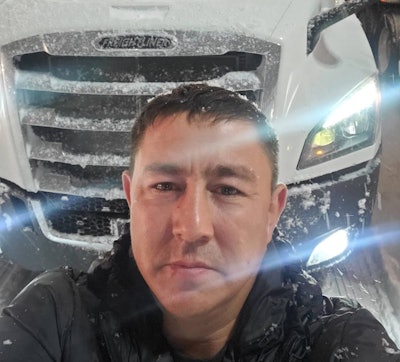 Elana Prasolov wrote about her husband Alizhon Prasolov, an owner/operator who drives for ALP Transportation LLC: "I love my trucker because he is responsible, hard-working, punctual, fixes most issues when they arise with truck and trailer, therefore saves money on service, towing, etc. He knows how to use ELD. He is pretty much independent and never asks for help when it comes to parking, or finding shop etc. He works hard to provide for a family of 5. He is over the road for a long period of time but is eager to always get back home to spend time with the family. He is selfless and always looking (out for the) interests of others. We always say a prayer for him while he is over the road. Even though he was involved in two semi-truck accidents within the past year when other semi drivers hit him. He is back on the road and doesn't have fear of poor weather conditions or other irresponsible drivers over the road."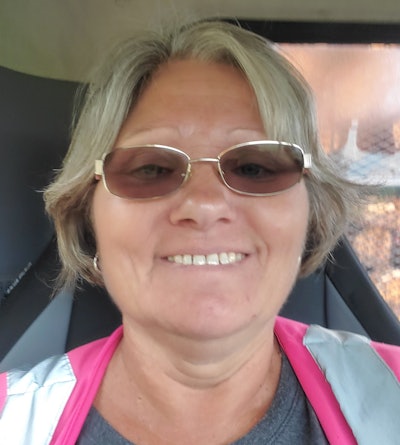 Kristy Bandzak said this about her mom, Karen Bandzak, who drives for JP2 Logging: "She is a very hard worker and my inspiration ❤ She has sacrificed so much to raise me and my sister to the best of her ability. She made choices to start this incredible career and go get her CDL when we were little, to give us a better life. She's up way before the crack of dawn to get to the woods 🪵 to get loaded and to the mills. And sometimes she doesn't get home until close to dark or after. She is an amazing Mama, and grandmother to my 3-year-old daughter. I am very lucky and blessed to have her as my Mama and my baby's grandmother 🙏🙏"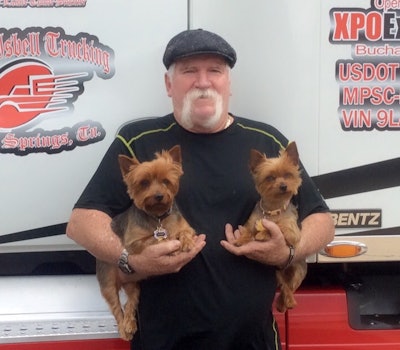 Terry Isbell wrote this about her husband Larry Isbell, an owner/operator for XPO: "My husband and I have teamed together going on 14 years. We live in our truck. If you can live together in a truck and love each other you have got something great (And, boy, do I!) This man has my back at all times. He tells anyone that will listen how much he loves me and how I am the best thing that ever happened to him. I think the same thing about him. He is the most loving and giving man. I'm the luckiest woman alive just to share my life with him."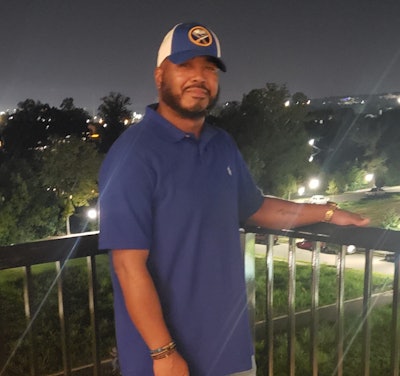 Thelma Sanders wrote about Demond Roberts, her husband, an owner/operator with BW Mitchum: "I NOT only love my trucker but I honor, respect, and again love my trucker. Demond is not only a professional owner/operator but a great father and stepfather to his kids. Demond is the type of man who would take a week off of work to make sure he's home to drive his stepdaughter to Missouri for her first year of college. He's also the type of man who would do anything for you. Demond is my heart, and when the world says where are all the good men at I can truly say God gave me one. I honor you, love you, an so proud of you. Demond, I love you."