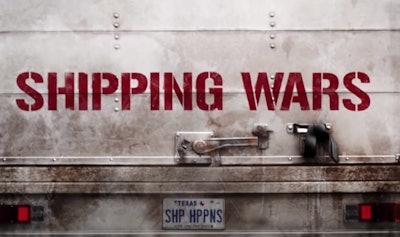 Shipping Wars, the reality television show that had truckers compete to deliver unusual loads, is returning to A & E late next month.
The cable channel today announced the show "with brand new episodes featuring some of the biggest and most unique items yet" will begin airing Nov.. 30 at 10 p.m. A & E did not name the truckers who will compete with one another to win various shipments.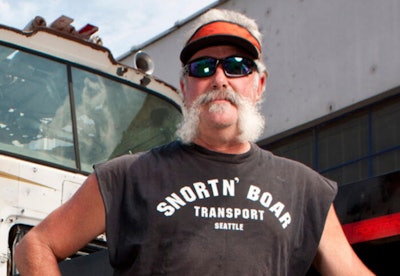 The pilot (watch it below) for Shipping Wars debuted in January of 2012, and the show ran for seven seasons, ending in 2015. A & E aired a total of 100 episodes.
During that time, viewers met an interesting cast of characters that included hot shot truckers as well as those driving Class 8 tractor-trailers. Audiences got to see truckers bid for loads on uShip, an Austin, Texas-based online reverse auction platform for moving freight. Many of the items truckers bid to haul tested their skills at loading, load securement, and driving.
Over the course of the show, 12 different drivers participated in the bidding/shipping. Three drivers lasted the entire run of Shipping Wars including:
Marc Springer, (aka The Big Rig) of Snortin' Boar Transport
Jerrett Joyce, (aka The Rookie) of Southern Shipping
Jennifer Brennan (aka The Cowgirl) of Tie 'Em Down Transport
Other popular cast members were Jennifer Samko (The Road Warrior), Dusty Davies (The Prodigy), and Todd and Tamera Sturgis (The Double Threat).
One of the show's most popular cast members, Roy Garber, appeared in the first six seasons but died in January of 2014. The single father from New Hampshire suffered a heart attack and died at the age of 49.