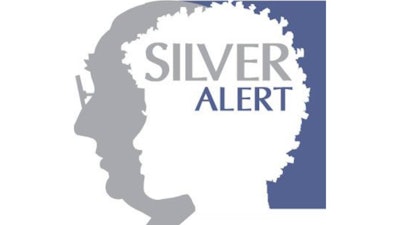 A truck driver is being credited with helping locate and bring to safety an older gentleman who was the subject of a silver alert by authorities.
The Truckload Carriers Association has named Elwood Blackstock, from Eden, North Carolina, a Highway Angel for helping safely locate a missing man.
TCA explains.
In early November, Elwood Blackstock, a driver with Best Logistics Group, was on Route 40, about 40 miles outside Wilmington, North Carolina. It was 3 a.m. when he received a Silver Alert about a missing elderly male. Blackstock soon spotted a driver and vehicle matching the missing man's description and called 911 to report the man's location. Blackstock kept an eye on the gentleman until police arrived, who were then able to safely pull the driver over.

Blackstock has been a professional truck driver for six years, with five of those being with Best Cartage, one of three fleets at Best Logistics Group. Director of Fleet Operations, Rob Treadaway, said "We are incredibly grateful to have drivers like Elwood Blackstock on our team who care about the community and go out of their way to ensure the safety of others."
TCA has presented Elwood with a certificate, patches, lapel pin, and truck decals. The company has also received a letter acknowledging him as a Highway Angel.
Since the program's inception in August 1997, nearly 1,300 professional truck drivers have been recognized as Highway Angels for the exemplary kindness, courtesy, and courage they have displayed while on the job.
The program's presenting sponsor is EpicVue, and the supporting sponsor is DriverFacts.