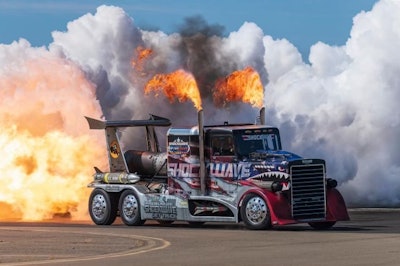 This year's will be the 12th annual Big Rig Truck Show, but it will have a whole new look and feel. And, a new location.
Organizers said the show, which will be held Aug. 19 and 20, has moved to the Rock Falls Raceway in. Eau Claire, Wisconsin.
It will be a packed two days. The exact schedule has yet to be announced, but the show will include:
a performance by the Shockwave Jet Truck, powered by three J34-48 Pratt & Whitney jet engines
semi truck drag races
trade show and exhibition
truck parade
Early bird admission is $8 for the weekend. Camping is available onsite for $70 for the weekend.
See details and look for the complete schedule online at bigrigtruckshows.com.