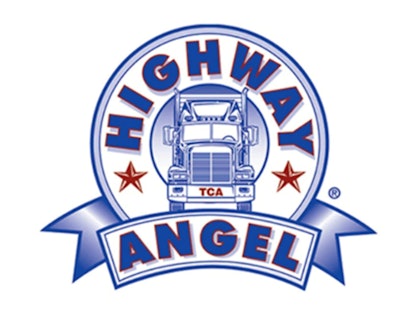 A Michigan trucker is being praised for his actions at the scene of an accident on Interstate 95 earlier this year.
The Truckload Carriers Association named Bruce Stremmel, from Macomb, Michigan, a Highway Angel for rescuing a fellow trucker after a pre-dawn crash during a blinding snowstorm.
TCA explains:
Just before 6 a.m. on Jan. 7, in Benton Harbor Michigan, Stremmel was driving on his regular route from Detroit to Chicago, traveling westbound on I-94. With low visibility from heavy snow, he encountered an accident; a wreck of another truck, heading eastbound on the same highway. Without a moment to spare, Stremmel pulled over, called police and ran to the crashed vehicle. The driver was severely injured with what appeared to be a broken leg. Stremmel carefully extracted the man from the truck cab, helped him over the guard rail, and to his own truck, where they waited for police. A truck driver for over 17 years, Stremmel said he sensed the peril surrounding the encounter.

"It was a pretty dangerous night," he said. "I was scared. I'm like, 'We're in a bad situation. If another truck loses control, we're done.''"

Stremmel has been driving the Detroit to Chicago route for about nine years and said he has seen his share of accidents, but this was his first time assisting with a wreck.

"I didn't think twice about doing it," he shared with TCA, "I never thought about my own safety or anything."
TCA presented him with a certificate, patches, lapel pin, and truck decals. The company has also received a letter acknowledging him as a Highway Angel.
Since the program's inception in August 1997, nearly 1,300 professional truck drivers have been recognized as Highway Angels for the exemplary kindness, courtesy, and courage they have displayed while on the job.
The program's presenting sponsor is EpicVue, and the supporting sponsor is DriverFacts.