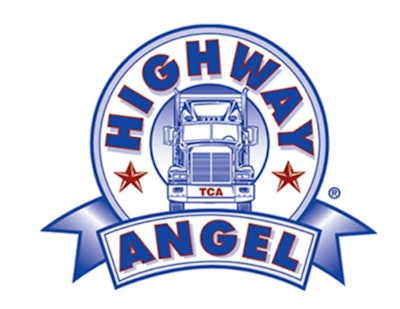 A Delaware driver was recently recognized for his efforts to save a victim of an accident in Upstate New York earlier this year.
The Truckload Carriers Association recently named truck driver Brian Biggs, from Delaware City, Delaware, a Highway Angel for helping rescue a family during a fatal accident.
TCA explains:
On February 27, 2022, in Kirkwood, New York, Biggs was turning right to get on the onramp of Exit 1 on Interstate 81 south, when he noticed a little girl coming up out of a creek alone.

"I knew something wasn't right, so I parked on the shoulder and ran over and that's when the father had come up out of the ravine," said Biggs. The father told Biggs his son was still in their crashed van, which was in a very deep creek and was not able to be seen. Biggs and another bystander crawled down into the creek to find the van on its side, as a result of a head-on impact into a concrete wall.

Biggs maneuvered into the van with the14-year-old boy and was talking to him along with the other bystander. A New York State Trooper arrived and climbed in the van as well to assess the situation. The boy claimed his shoulder hurt, but he was okay.

As the paramedics were arriving at the scene, the boy went into cardiac arrest and died, despite extensive efforts to revive him.

"I'm glad I was there, at least, to try to help him out," said Biggs. "But it just wasn't good – it was horrible."

Biggs said the victim's father said he had fallen asleep while driving, which caused the crash. Biggs has tried to keep updated on the condition of the girl and the father, and believes the girl is still hospitalized in Upstate New York, but the father has been released.

Biggs said he is planning to make a wooden cross to put up at the scene of the accident in honor of the deceased boy. "I've been here 35 years and that's one of the worst (accident scenes) I've ever seen," he said. "I was just glad to be there at that spot – that young kid could've passed away alone."
TCA has presented him with a certificate, patches, lapel pin, and truck decals. The company has also received a letter acknowledging him as a Highway Angel.