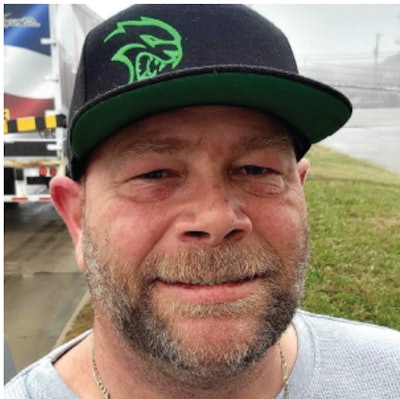 A Texas trucker has been recognized for coming to the aid of a fellow driver whose rig crashed on Interstate 10.
The Truckload Carriers Association recently named truck driver Mike Noack, from Greenville, Texas, a Highway Angel for stopping to help an injured trucker whose tanker crashed in front of him early one morning. Noack drives for Stevens Transport in Dallas.
TCA explains:
On July 27, around 1 a.m., Noack was driving on I-10 in Port Allen, Louisiana when the tanker truck he was following crashed into a ditch. Noack quickly pulled over, called 911, and then went to the truck to see if he could help.

"His windshield was blown off for the most part," Noack said. "He was pretty much pinned behind the dashboard; nice, big old gaping gash on his head and arm completely snapped right at the elbow."

Due to the position of the truck cab and driver, Noack couldn't pull him out of the vehicle but stayed with him until emergency personnel arrived, which took about 10 minutes. The driver was conscious and Noack, who has been a truck driver for eight years, was able to keep him calm while they waited.

"I just stayed with him and reassured him that everything would be alright," he said. "I hope if that were ever to happen to me, somebody stops for me."
Since the program's inception in August 1997, nearly 1,300 professional truck drivers have been recognized as Highway Angels for exemplary kindness, courtesy, and courage displayed while on the job.