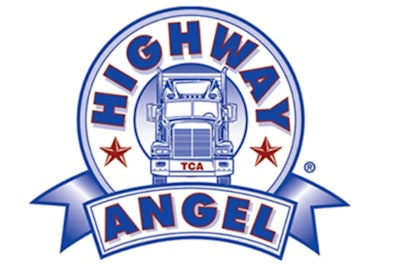 An Indiana trucker has been recognized for coming to the aid of a woman trapped in her burning vehicle earlier this year.
The Truckload Carriers Association has named truck driver Craig Gay from Indianapolis, a Highway Angel for rescuing a woman having a medical emergency in her crashed and enflamed Jeep. Gay drives for Quickway Transportation in Indianapolis.
TCA explains:
Trucker Craig Gay was on his way home from work around 1 a.m. on Wednesday, July 6, when he came upon a crashed vehicle engulfed in flames on Interstate 74 near the 96-mile marker. He pulled over, and using his flashlight to look around the vehicle, he discovered the female driver was still in the vehicle, so he called 911.

Craig Gay"I went over to the driver's side and I was like, 'Hey, you gotta get out – your car is on fire!'" Gay said. The woman was not coherent.

Gay tried to pull the woman out of her car from the passenger side, but she could not get out of her seatbelt. He tried flagging down vehicles to see if someone had a knife or scissors to cut the seatbelt. Finally, a truck with two men stopped and gave him scissors. Another trucker stopped as well and used his fire extinguisher to work on the flames, so Gay could climb back in the car and cut the seatbelt.

"We tried to get her to come out to us, but she was just out of it," he said. "So I just went back." Gay grabbed the woman from the driver's seat, and the other bystanders pulled them both out of the burning vehicle.

Gay later came to find out the woman was a diabetic and her blood sugar had dropped, bringing on the medical emergency that caused the accident.

"If it wasn't for these two men we could be investigating a fatal crash this morning, their heroic actions and selfless response saved a life." said Indiana State Police Sergeant Jon Caddell.

Gay, a former Marine, was treated at the scene for smoke inhalation.

"When you're presented with a situation, the best thing is to take action and do something," he said. "Not just standing back and not doing anything – what's a few burns to save somebody's life?"
Since the program's inception in August 1997, nearly 1,300 professional truck drivers have been recognized as Highway Angels for exemplary kindness, courtesy, and courage displayed while on the job.