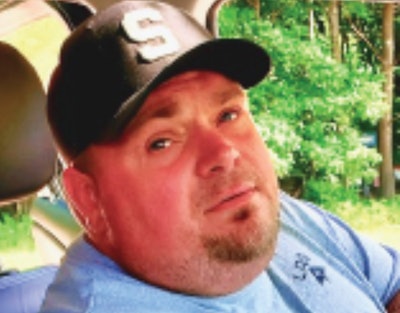 A Michigan trucker recently was honored for stopping to help an unsupervised toddler on the side of the highway.
The Truckload Carriers Association (TCA) recently named Dallas Steiger, from Bay City, Michigan, a Highway Angel for his actions last m oth. Steiger drives for Quick-Way, Inc.. in Ludington, Michigan.
TCA explains:
On Aug. 31, Steiger was traveling northbound on US 31 in Sherman Township, in western Michigan, when he spotted a small child on the southbound side of the road near oncoming southbound traffic.

It was a toddler standing on the side of the road; like, his feet were almost on the side of the white line, and he had a little toy lawnmower with him, Steiger said.

Steiger moved his truck safely to the side of the road and then proceeded to slow/stop traffic as he moved carefully but swiftly across the highway to reach the child. As he reached the child, Steiger was able to move him away from the oncoming traffic, and turn him to head back up the driveway from which he had emerged. Then, Steiger reconnected him with his mother, who was very shaken when she realized where he had been.

The child's mother called Quick-Way and expressed her gratitude for the selfless actions Steiger took to save her son's life.

"I would hope that anybody would react just like that," Steiger said, though he admitted no other vehicles stopped to help on the busy highway.
Since the program's inception in August 1997, nearly 1,300 professional truck drivers have been recognized as Highway Angels for exemplary kindness, courtesy, and courage displayed while on the job.
Thanks to the program's presenting sponsor, EpicVue, and supporting sponsor, DriverFacts, TCA is able to showcase drivers like Steiger.