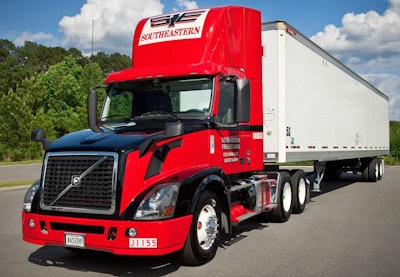 Southeastern Freight Lines, a provider of regional less-than-truckload services, today announced its "Southeastern Serves" program is celebrating over 10 years of serving local communities across the Sunbelt. In honor of this milestone, the trucking company partnered with Minneapolis-based nonprofit Harvest Pack, a hunger relief organization, to prepare 50,000 meals for Harvest Hope Food Bank.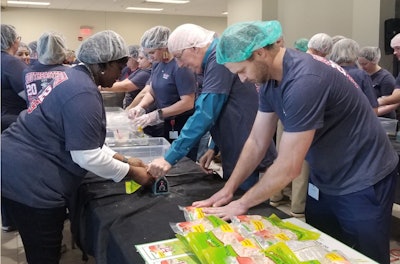 More than 266 Southeastern volunteers gathered at the company's headquarters in Lexington, South Carolina to package the nutrient-dense breakfast meals.
"The Southeastern Serves program empowers our associates to give back to their communities and support various essential organizations, such as Harvest Pack and the Harvest Hope Food Bank," said Tobin Cassels, president at Southeastern Freight Lines. "It's heartwarming to reflect on the impact Southeastern Serves projects have had across our company's footprint since the program's establishment in 2012."
Over the past decade, more than 10,676 participants, including Southeastern associates, friends, and family members, completed more than 33,764 total hours of community service across 686 projects, ranging from serving meals to families in need to volunteering at veteran organizations, homeless shelters and domestic abuse shelters. A few examples include:   
In Texas, 19 Southeastern associates and family members from Tyler and Waco volunteered 92 hours at Hunger for Love's Christmas Under the Bridge event, helping decorate and serve food and beverages for the homeless community and under-resourced families.

Southeastern sent 19 volunteers in Greenville, South Carolina to serve 95 hours at The SonShine Club, preparing and serving food, while also cleaning and providing gift bags for members. The SonShine Club provides special needs adults a safe space to meet with their peers.

Southeastern's Albany service center volunteered with Little League Challenger to play baseball with individuals who have physical and intellectual disabilities.
Southeastern Freight Lines specializes in next-day service in the Southeast and Southwest and operates 89 service centers in 13 states, Canada and Puerto Rico.