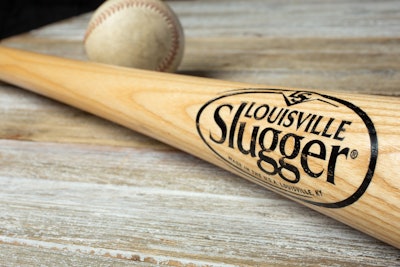 The Image Party / Shutterstock.com
Shell Rotella has teamed up with the St. Christopher Truckers Development and Relief Fund to hold an online auction for a customized, Louisville Slugger baseball bat, signed by the legendary Hall of Fame shortstop Cal Ripken Jr.
The auction will run from 12 p.m. EST March 21 through 11:59 a.m. EST on April 5, with all proceeds going to St. Christopher Fund. The bat will also be displayed at the Mid-America Truck Show from March 30 – April 1 in the Shell Rotella booth (#34180).
The St. Christopher Fund mission is to help aid over-the-road/regional semi-truck drivers and their families when an illness or injury inhibits them from working.
"We are proud to be building a program of engaging activities throughout 2023 with the St. Christopher Fund to support hard-working truck drivers across the U.S.," said Annie Peter, Shell Rotella brand manager. "It is important for us to support this tremendous trucking community through a charity that understands the trucking industry and can give back during times of need in an impactful way."
Supporters are encouraged to head to the auction's landing page for a chance to swing big for a great cause. The winner of the auction will be announced on the Shell Rotella social media channels on April 6 and will receive the autographed bat with a premium display case and wall mount.
"Collaborating with an organization with deep roots in the trucking community like Shell Rotella presents natural synergies of unwavering support and action for truck drivers and their families," said Shannon Currier, the SCF director of philanthropy.