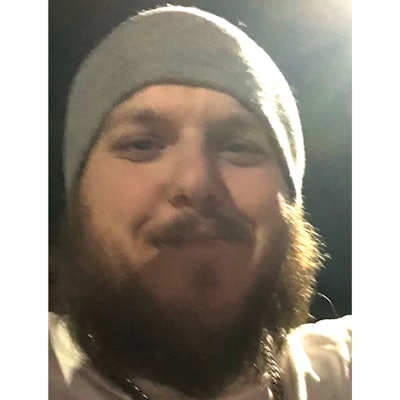 An ABF Freight driver has been recognized for his actions at the scene of an accident in California late last year.
The Truckload Carriers Association (TCA) has named truck driver Casey Gubert, from Olivehurst, California, a Highway Angel for helping rescue a man whose car had flipped end-over-end in front of him. Gubert drives for ABF Freight out of Fort Smith, Arkansas.
TCA explains:
Casey Gubert was heading north on State Route 99 in Galt, California on Dec. 9, 2022 around 5:20 a.m. when he witnessed a crash.

"One guy decided to go faster than everybody else," Gubert said. "He cut in and out of traffic and clipped a guy — he hit the left guard rail, then the right guard rail and flipped."

The crashed vehicle ended up in a field. Gubert quickly pulled over, noting that the vehicle flipped end-over-end (not a barrel roll) and no one else stopped to help.

"I pulled the door open, I stabbed the (activated) airbag, I cut the seatbelt and got him out of the car," Gubert said. "He was talking but disoriented."

Gubert stayed with him until emergency personnel arrived. The crash victim was taken by ambulance and Gubert said he appeared to have sustained injuries to his neck, collar bone, back and hip.

"He flipped right in front of me, so I knew he was gonna be hurt," Gubert said. "You gotta stop."
Since the program's inception in August 1997, nearly 1,300 professional truck drivers have been recognized as Highway Angels for the exemplary kindness, courtesy, and courage displayed while on the job. Thanks to the program's presenting sponsor, EpicVue, and supporting sponsor, DriverFacts, TCA is able to showcase outstanding drivers like Gubert.