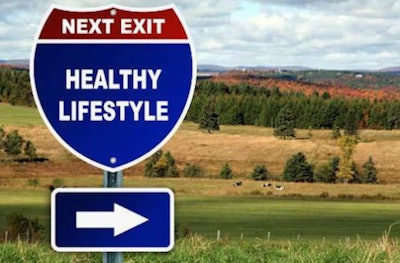 Eating while on the road is not the easiest part of a trucker's day.
However, a webinar presented by the Commercial Vehicle Safety Alliance can offer some tips to make it a little less daunting.
The CVSA's Fatigue Management Specialist Rodolfo Giacoman offers some helpful nutrition hints in the webinar to be presented online Wednesday, March 15 at 1 p.m. Eastern. You can sign up for the free webinar here.
During tghe event, Giacoman will take participants on a virtual trip to a truck stop to check out what's on the menu. He'll also visit virtually a supermarket to select groceries that drivers may take with them on the road.
Giacoman will also review what nutrition and malnutrition look like to inform drivers' food choices on the road and when shopping for groceries. He'll also cover the effects of nutrition on drivers' metabolism and state of alertness.
This CVSA webinar is part of a series addressing driver topics covered in the North American Fatigue Management Program.
Even if you cannot attend the session, you may submit your question(s) when you register for this webinar and then watch the recording afterward to view the answer to your question(s) at www.nafmp.org/webinars.