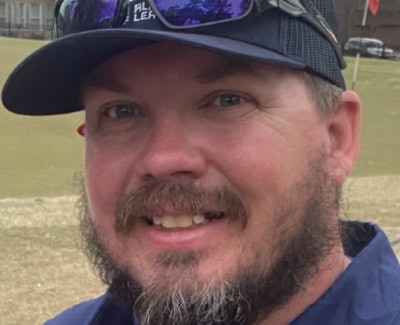 A Carter Express driver from Alabama has been honored for helping the driver of a tanker that crashed recently.
The Truckload Carriers Association named truck driver Bradley Edwards, from Athens, Alabama, a Highway Angel for helping rescue a badly injured trucker when his tanker truck crashed. Edwards drives for Carter Express Inc. in Anderson, Indiana.
TCA explains:
On May 3, around 10 a.m., Edwards was driving northbound on Interstate 65 in Cullman, Alabama, when he witnessed a tanker truck wreck in front of him.

Bradley Edwards"I saw dirt go flying up and I knew it was a tanker," Edwards said. "First thing I thought was, 'Oh, this thing is gonna explode.'"

He pulled over to assist and ran to the truck, which was leaking fuel, increasing his concerns. Another passerby also stopped and handed Edwards a crowbar, which he used to break out the back glass of the tractor and extricate the crash victim.

"We carried him up to the side of the road and an ambulance was there within minutes," Edwards said. "He was messed up bad — his arm was all messed up."

The emergency rescue vehicles took the injured trucker away. At this point, Edwards, a trucker for the past eight years, was also covered in blood, with glass in his hands. But he said he never hesitated to step up to help the injured trucker.

"When you see something like that and you can help, you should be able to stop," Edwards, an Air Force veteran, said.
Since the program's inception in August 1997, nearly 1,300 professional truck drivers have been recognized as Highway Angels for exemplary kindness, courtesy, and courage displayed while on the job. Thanks to the program's presenting sponsor, EpicVue, and supporting sponsor, DriverFacts, TCA is able to showcase outstanding drivers like Edwards.