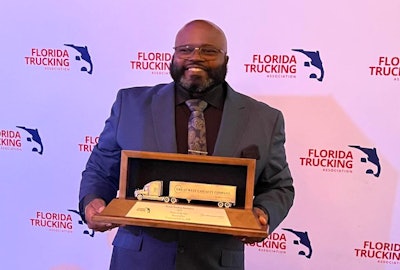 A UPS driver with almost 35 years of experience was recently named the Florida Trucking Association's Driver of the Year.
Craig Campbell Sr. of Jacksonville was honored for his driving skills and involvement in his community.
Campbell was presented with a "Driver of the Year" ring, a VIP experience at an upcoming Nascar race, and a cash prize.
Driver of the Year recipients are chosen based on the driver's safety record, professional experience and community leadership, said UPS in a news release.
Beyond decorated UPS career history, Campbell dedicates his time to the community with a focus on military and ministry.
He currently serves as the pastor and founder of Armor of Faith Christian Center in Jacksonville. He is a retired member of the Army National Guard, Army Reserves, and is a retired Jacksonville police reserve officer. He served in each position for over 20 years.