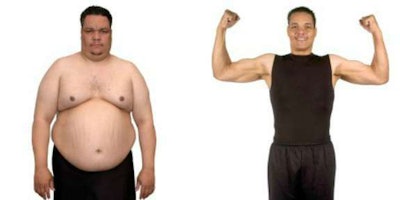 "Biggest Loser" winner Pete Thomas is teaming up with Trucking Moves America Forward to share his success with truck drivers across the country.
Thomas competed in the "Biggest Loser" during Season 2 and won $100,000 in the at-home contest after he was voted off. Since then, he has taken his weight lose techniques and motivational story to audiences around the country. In 2007, he developed his "Lose It Fast, Lose It Forever" 10-week nutrition and exercise program. His latest offering, however, is designed specifically for truck drivers.
TeamPETE program
to offer practical exercise tips and healthier food options for drivers on the road who don't have the option of a gym or visiting a grocery store daily for food choices," said Thomas.
TeamPETE members will receive exercise and stretching recommendations, healthy snack options and advice for eating on the road.
Thomas has been working with Pilot Flying J to improve driver health since 2010.